When you open RStudio, you will notice a lot of different windows, each with some tabs. This can be overwhelming at first, but you only need to use a few to be productive and the ones you need are similar to other computer programs you probably already use.
The R console tab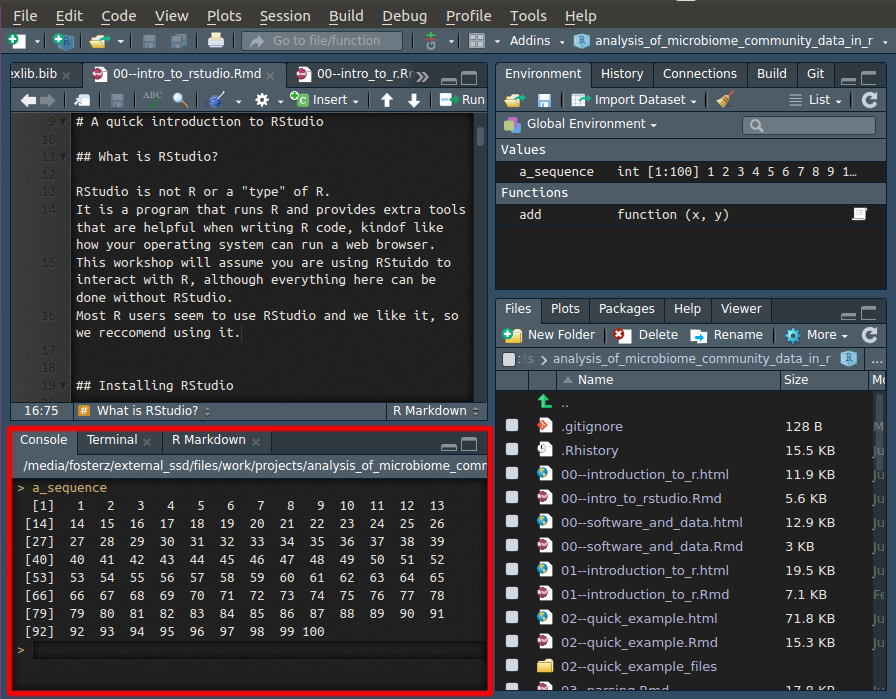 The R console is where you give R commands and is the lower left window in RStudio. It is the same way you would interact with R on the command line or terminal. In other words, the "Console" tab in the lower left window is the only part of RStudio that is actually R itself; everything else is optional tools.
The text editor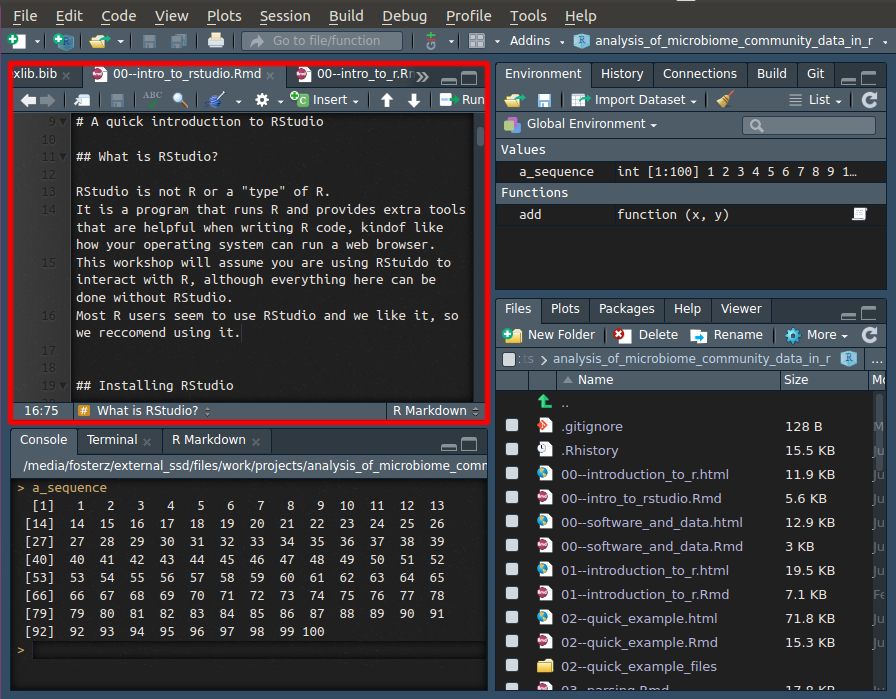 The upper left window is a plain text editor, like Notepad or TextEdit. "Plain text" means no fonts, formatting etc, unlike program like Microsoft Word. You can have multiple files open at once and they appear in tabs. Depending on the type of the file being edited (i.e. its file extension), there will be different tools and behavior, but its all plain text.
The file browser tab
The default tab in the lower right window is a basic file browser. You can open, delete, and rename files there. Its not as well-developed as your operating system's file browser and is mostly there so you don't have to switch applications to manage files. You can ignore the rest of the tabs there for now (Plots, Packages, Help, and Viewer), since they are usually automatically opened when they are relevant.
The "Environment" tab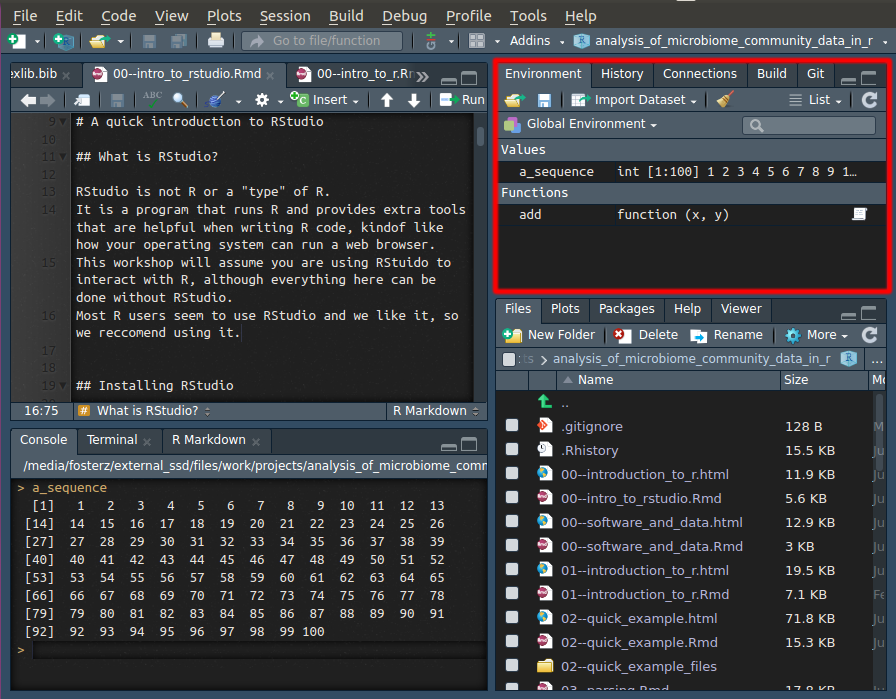 The "Environment" tab in the top right window lists the variables and functions present in the current R session. It does not include the function/data in loaded packages however (unless you select a package from the drop down menu that says "Global Environment"). When you ask "what have I created so far", the answer is in the environment tab.